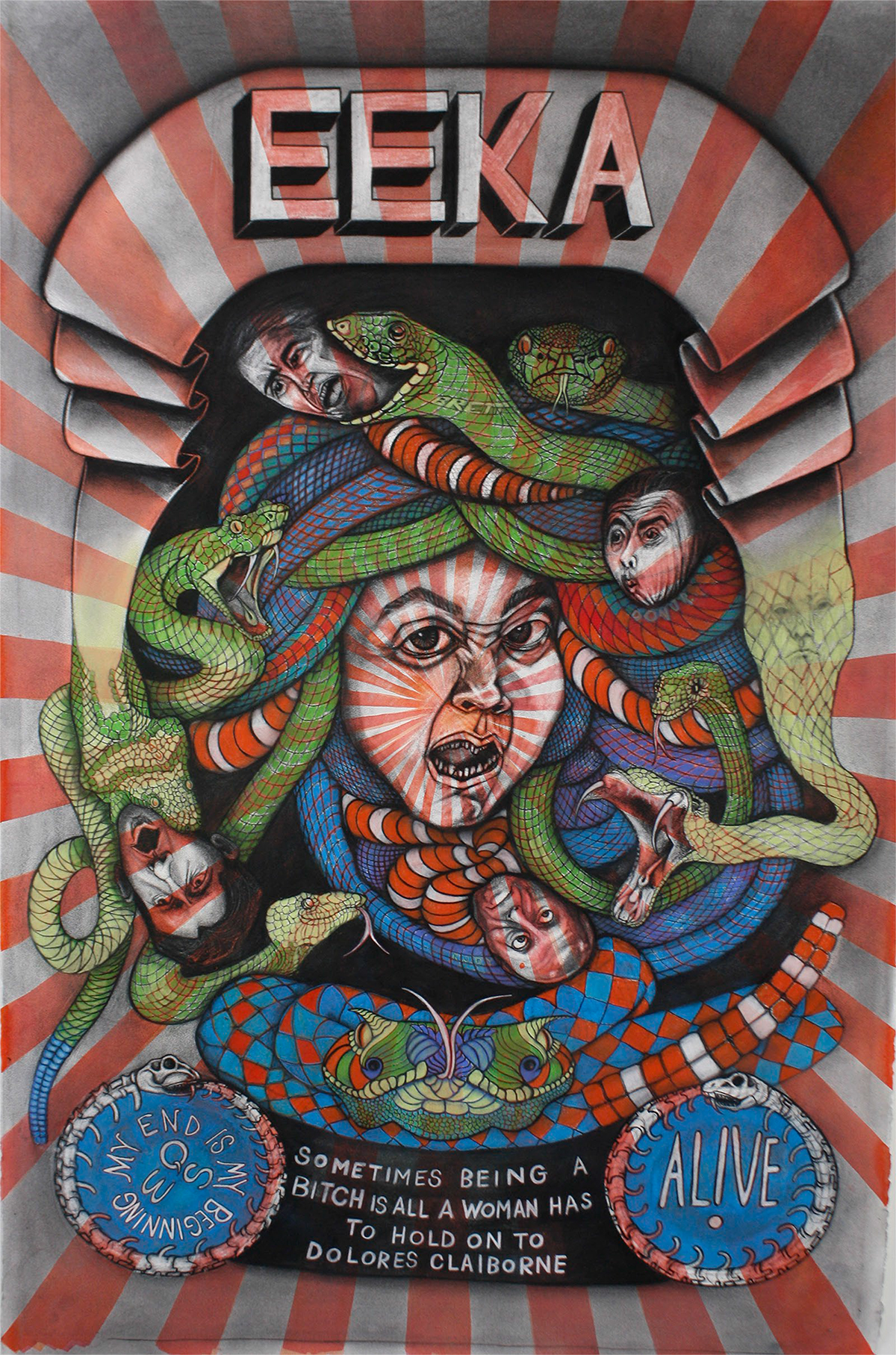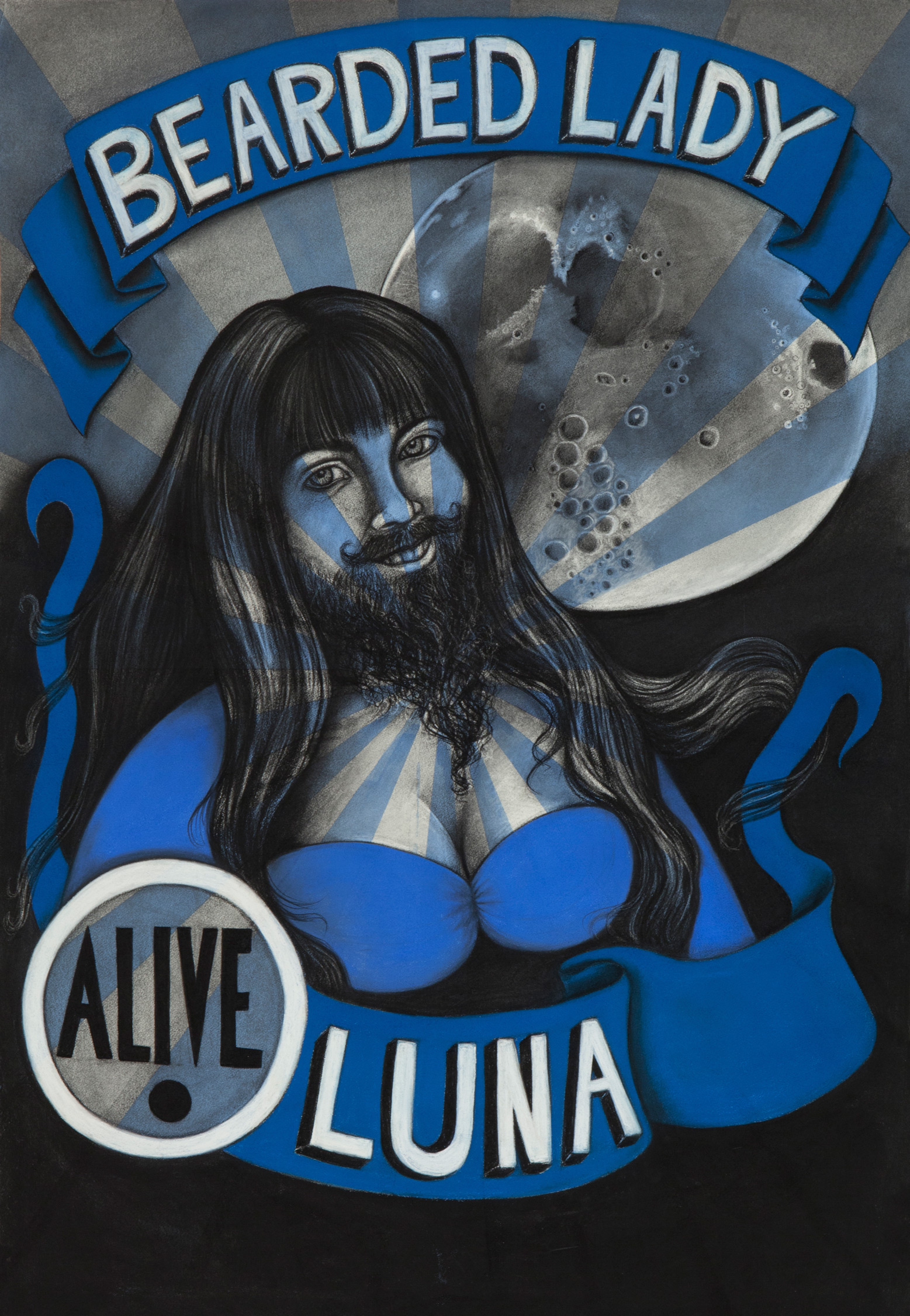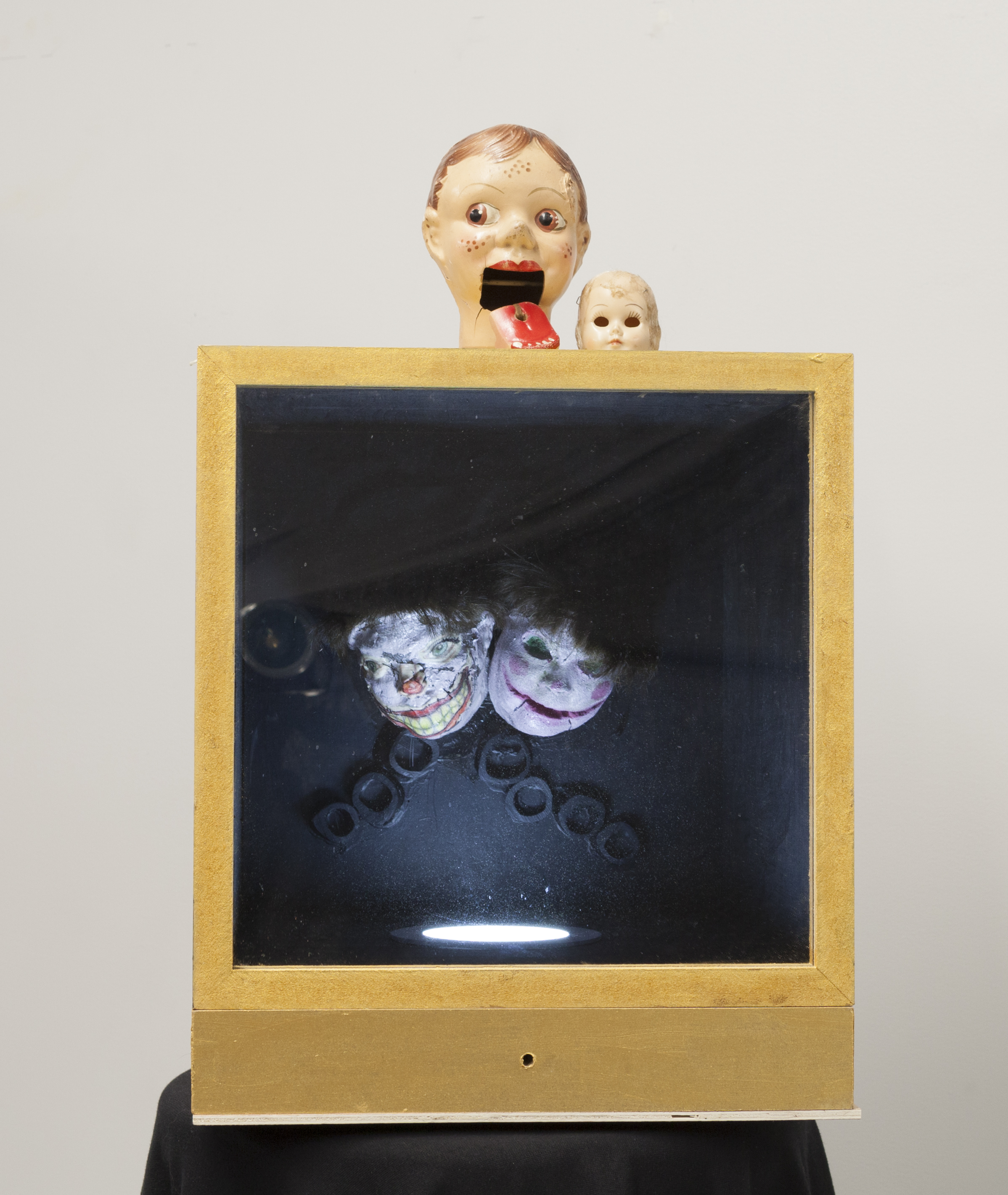 Two Heads Left in a Chivarobe
Pisgah, Alabama 1963
Mixed Media, 2017
Two Heads Left in a Chivarobe
Pisgah, Alabama 1963
Mixed Media, 2017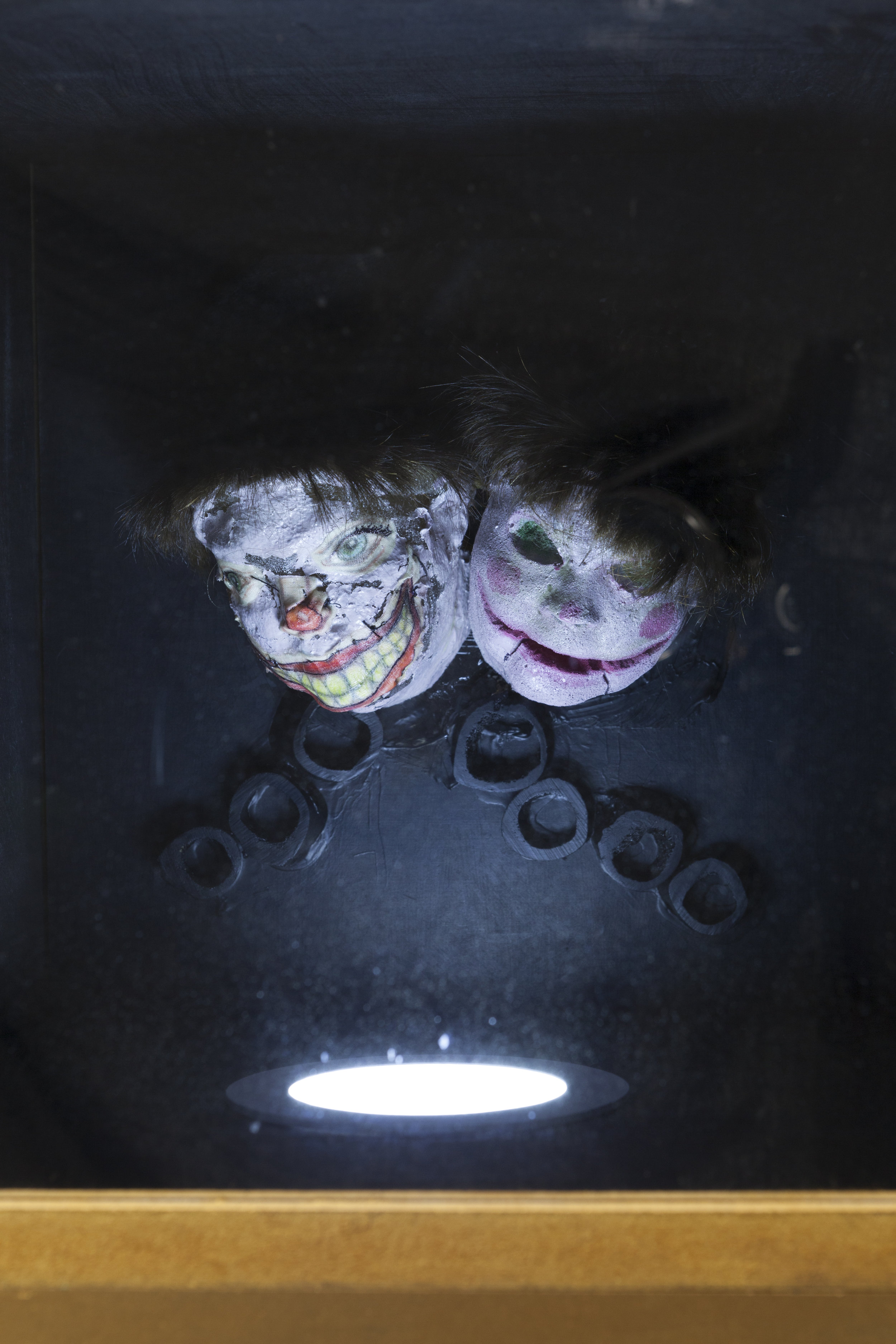 Two Heads Left in a Chivarobe
Pisgah, Alabama 1963
Mixed Media, 2017
Head of Unidentified Female Found by Pansy Crowe (1)
Chattanooga, Tennessee 1965
Mixed Media, 2015
Head of Unidentified Female Found by Pansy Crowe (2)
Chattanooga, Tennessee 1965
Mixed Media, 2015
Possum Girl Discovered by the Grave of Pussy Patterson (1)
Humbolt, Tennessee 1960
Mixed Media, 2015
Possum Girl Discovered by the Grave of Pussy Patterson (2)
Humbolt, Tennessee 1960
Mixed Media, 2015
Mermaid Head (Fresh Water) (1)
Mermaid Head (Fresh Water) (2)
Mermaid Head (Salt Water) (1)
Webb's City, St. Petersburg, Florida 1959
Mixed Media, 2015
Mermaid Head (Salt Water) (2)
Webb's City, St. Petersburg, Florida 1959
Mixed Media, 2015
Freak Show
The world of Carnivals and Freak shows were a part of Patricia's childhood memories during the 1950's in Florida. Patricia revisits these memories with a feminist lens and uses the freak show as a signifier for the abject body and a way of examining otherness. Patricia's art presents the edgy and disturbing world of gaffs, fakes and unique people.
About the Gaff Boxes
The Gaff Box series was created in 2015 after my sabbatical in Scotland. I had the pleasure of spending time with and observing the illusions of magicians in Glasgow and Inverness. Dean Melville, an artist/magician living in Inverness, had a magic box in his studio. Although, I based my boxes on his design, I created mine with a sideshow reference. Gaffs are 3-D constructions made for carnivals, sideshows and circuses representing what appear to be fantastic anomalies of nature but are in fact completely fake. I use an underlying 3-D print of my head and face building on top of that with a variety of other elements. Some of the components, like the hair and teeth, are human and carry my DNA. My gaffs are self- portraits inside and out.
The titles for the gaff boxes are taken from my personal narrative. Places and persons from my childhood and my family's history are used. The dates and places may actually refer to Florida tourist attractions and record the year I may have visited. There are still mermaids in Weeki Wachi Florida and yes I did have a relative named Pussy Patterson.
The concept that something is not really what it seems speaks directly to the issue of identity. Someone at first glance can appear to be one thing when they are actually something else, something more. When first encountering one of the boxes you see a reflection that appears in a mirror. When the viewer moves directly in front of the box a light goes on and reveals what is inside, what is behind the mirror.
There is always something more inside the box.